Produced & Directed by Rob Featherstone.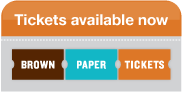 The Beacon Independent Film Festival presents: ARTS GO, a fundraiser to support our annual festival. Please join us on Saturday, June 6 at 7pm for an evening of film, visual art, music, food and drink as BIFF honors Kelly Ellenwood for her amazing and vast contributions to arts community in Beacon.
film: DAN DOWD: MATERIAL by Mike Arginsky
food: THE BEACON BITE, BEACON PANTRY and ELLA'S BELLAS
music: EVA RUBIN and FEARLESS SUPER PICTURES
art: DAN DOWD – Phippsburg, Maine
community: YOU
Beer provided by The Hop. Wine provided by Artisan Wine Shop
BIFF prides itself on working for and coming from the Hudson Valley community. Today, we ask our community to come out and support the festival that has brought another amazing venue for arts and culture to Beacon. Can't come but still want to support BIFF? Volunteer or make a donation.
So, mark your calendars!
BIFF Presents: ARTS GO 2015 Annual Fundraiser
Saturday, June 6
7-10pm
The CineHub, Beacon, NY